Do you know how we collect hair here?
Do you know how we collect hair here?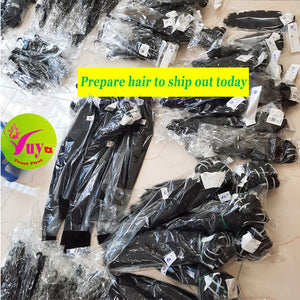 As you know that we are a manufacturing company, not a trade one so we collect hair by hand and carefully before we sell.

👍We have collectors in provinces and nearby countries: Laos, Cambodia, Myanmar to collect hair directly from donors. Our boss will come to collectors and get it every week.

👍Then we will classify, wash all hair by hand and give them to my factory to make as orders.

👍We only wash with shampoo and conditioner, not use any chemical for the hair after collecting.

👍The hair after collecting often has a lot of eggs or grey which we have to remove by hand and that is the reason some times delay the orders but this time we make faster orders so orders can be shipped fast.