SECRET from Vietnamese Human Hair with using grapefruit peel to smooth hair and prevent hair loss
SECRET from Vietnamese Human Hair with using grapefruit peel to smooth hair and prevent hair loss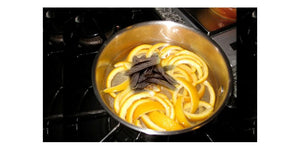 Vietnam has a large population of farmers and almost all of them live in villages and many of them in mountainous areas so they still like traditional care hair methods such as locust fruit, basil tree, eleusine indica plant and grapefruit peel.
Grapefruit peel is very good at making hair silk and soft and removing dandruff effectively. They usually boil clean water with grapefruit peel for 15 minutes and then break grapefruit peel until the oil the grapefruit peel comes out and they can see it on the face of water.
They only need to use that water to wash hair and no need to use anything more. This will make the hair more silky and soft, lengthen faster and remove dandruff, preventing losing hair effectively.
Today with modern life, women in cities use good shampoos and conditioners to wash and care their hair with the best but in many villages, specially with ethnic women, they still use these traditional methods and every woman in Vietnam has ever used this method at least one time in their life. That is very cheap and wonderful for the beautiful hair.
Because of the benefits of grapefruit peel and many people like them, now it is attractive to oil bottles for women to use it and save time.
That is one of the reasons why Vietnamese women own silk and soft Vietnamese Human Hair although they don't use any expensive shampoos or conditioners…for their hair.