SOME QUESTIONS CUSTOMER OFTEN ASK US AS A VIETNAM HAIR FACTORY
SOME QUESTIONS CUSTOMER OFTEN ASK US AS A VIETNAM HAIR FACTORY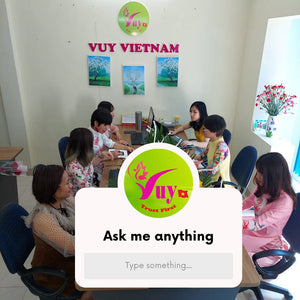 In the past 10 years of establishment and development, we have provided hair to many customers in different countries around the world and here are some questions that new customers often ask us:

1. Do we have a Vietnam Hair Factory in Lagos Nigeria? 
Some customers ask us if we have a Vietnam Hair Factory in Lagos Nigeria because we have many customers in Nigeria and they want to come to our factory in Nigeria to check and buy hair. However, we want to focus on quality so we don't expand our factory to other countries, we only have a top Vietnam Hair Factory in Vietnam. 
2. When was our factory established?
Our factory was established in 2013 in a village while our office is in Hanoi capital. The reason why we built the factory in the village is because everything in the village is cheaper than the capital and then customers can buy hair with the Vietnam Hair Factory Price. 
You should find Vietnam Hair Factory Suppliers to visit their factory and buy if you want to control all customization when you order. With Vietnamese Hair Manufacturers you can believe in everything you see from their factory and it is also easier for you. 
3. Is our factory a Vietnamese Hair Factory?
Our hair is collected from some countries like: Vietnam, Lao, Cambodia, Myanmar...and mainly hair from Vietnam so you can call our factory the Vietnamese Hair Factory and it is one of the best hair factory in Vietnam.
4. Which is the Biggest Hair Factory In Vietnam?
Some customers also ask us: Who is the Biggest Hair Factory In Vietnam? I think I don't have an answer for this question because in Vietnam I think the factories are not as big as factories in China. We are one of the first hair companies in Vietnam and I think some hair factories in Vietnam are the same.
5. Does our factory produce human hair or synthetic hair?
Because we don't sell any synthetic hair, we only sell human hair so you can call our factory the Human Hair Factory in Vietnam. I think that in Vietnam, other suppliers also only sell human hair, they do not sell synthetic hair. We love real human hair more and when making human hair our workers feel that it is better for health and the environment. 
6. Who is the Cheapest Hair Factory in Vietnam? 
I think the price depends on the quality of the hair each supplier sells so not have the cheapest one. Each hair supplier will have different kinds of hair to sell and we are too. 
7. Which is Vietnam Hair Factory Wholesale and which is Vietnam Hair Factory Retail?
 I also do not have an answer for this question because most suppliers would like to sell wholesale and want to have a wholesale factory but that is not easy especially in difficult economic situations. This also depends on each company if they will sell more for wholesale or retail but I think every supplier often sells both wholesale and retail. 
These are just some of the questions we get asked often. If you have any questions or want to own a beautiful hair, please leave a comment below to let me know.
Read more: Do you think that the 4", 6" are too short and seem like useless
If you have any question or order any hair, feel free to contact with our salesman or this hotline: +84866551369
FROM VUY COMPANY