What hair do Nigerian customers should buy from VUY?
What hair do Nigerian customers should buy from VUY?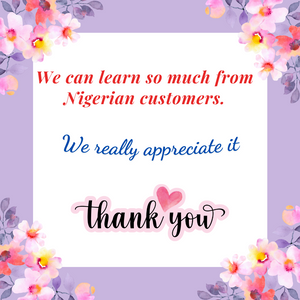 We really like Nigerian customers so much. They are very friendly and happy with us when they work. That is the reason why we want to give this writing to Nigerian customers.
What hair Nigerian customers should not buy from VUY?
Nigeria is a market often need hair very full, very soft and silky but one thing from VUY with steam hair (curly style or fumi style) often make with
raw hair
not process any beside steam so the hair is quite dry not very soft as chemical curly but the hair is still very strong. Although this curly still can be sold well in other countries even some customers order steam from us for 8 years and only like some styles from us. 
What hair VUY recommend with Nigerian customers?
In Nigeria we recommend customers order natural texture: straight, natural wavy or very slight steam which make the hair very soft. Nigerian customers should not use high steam textures especially with very curly as kinky curly or
Burmese curly
because these curls are often more dry and we often sell these well in European countries. In Nigeria we do not recommend them except for some customers who still use them well before.
What hair is the hottest with Nigerian customers from VUY?
From 2022 we supply a new collection we call
Baby Thin Hair
Single Donor Hair
which is very silky and soft from first hand hair. These hair 1 bundle from 1 donor and each bundle not have the same weight. It is often from 80grams to 100grams but when customers order we will scale depending on total weight, not from each bundle for enough 100grams like other hair.
Baby Thin
Single Donor Hair we do not mix, not process anything so customers can make color well. 
However some bundles have a brown color which is dyed from donors before we cut them, so when customers buy them, we recommend using that color. If customers make a color, it is not as light a color as blonde hair.
We really appreciate customers letting us know which we should improve
We have done online business for 10 years and we know that we should only do good things for customers because online businesses only have 1 bad review which will affect our business so much. 
This is the reason why we want to say thanks so much to customers who let us know to improve. We think that no one is perfect so only if we have a chance we will change and make better things for customers because we always consider customers as our friends.